Sitting here, alone, listening to Coldplay's
Your love means everything
, a small glass of white wine, a cigarette, tired but not really...
What can you do besides looking for beauty and sharing this with you?
This picture i just found a the great blog A Merry Mishap (go check it out!).
Pictures via
my new addiction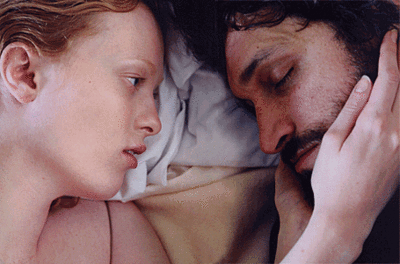 (All the credits go to the owner of the blog Some Required for finding these gorgeous pictures above)
Beauty via
this blog
.
Okay, on a TOTALLY different note. (No, i don't only look at gorgeous photography, clothing and interiors, i have a heart too...)
I was thinking today, Prison Break will start again somewhere in September.
I can't deny my heart missed a few beats when i thought about that i can look at Wentworth Miller again every week for almost an hour!
I can't helpt myself, he is truly the most gorgeous and attractive man i've ever seen. He seems so intelligent and funny......gosh, this man is amazing.
Who else is a fan of looking at Wentworth? ;)
Or, what about a weekly (or daily) post about this gorgeous man?
(Just kidding)
Last for today (well, it's actually tomorrow...) this beautiful picture with a great old and cozy atmosphere...via
here
.
Night night, lovelies!